A sampling of sites offering ballooning history
(and some sites that are just cool)...


There's no shortage of sites on the Internet that offer links to ballooning pages, and some even offer sections of historical links. Most "ballooning history" pages, though, spend paragraph after paragraph on the brothers Montgolfier, Monsieur Charles, the Franco-Prussian and Civil Wars, then say, in effect, "oh, then came modern hot-air balloons. The end." By contrast, I'll try to keep this list focused on sites that offer information on early modern hot-air balloons. In addition, I will link to the pages of people and organizations that (/who) have assisted me with this project. I know for a fact I haven't found all the good history pages, or listed all the ones I have found over the years. If you know of a site you think should be listed here, please don't hesitate to drop me a line!


Ballooning History Sites (and sites with historical content)
Who's Who Of Ballooning
Encyclopedic reference work compiled by Robert Rechs (n/k/a Recks) over the span of decades. Contains facts, figures, biographical and technical data, competition statistics, and the stories of hundreds of epic flights. The historically minded should set aside hours to peruse this monumental work. (Full disclosure: The online version was formatted by Dave Wesner, archivist and webmaster of The Early Years of Sport Ballooning, and is thus, not a part, but something like an adjunct, of TEYoSB.)

British Balloon Museum and Library
Offers a wonderful selection of images of old (and ooooooold) balloons, mostly of UK origin, but others representing a cross-section of the sport from its earliest days. The BBM&L preserves a wide variety of equipment and paraphernalia associated with ballooning, and even inflates old balloons from time to time. From my perspective, and that of my site, the BBM&L does the sort of work that brings a tear of gratitude to the history buff's eye.

Balloons Rest in Peace
Another repository of retired balloons, this one maintained by Belgian Bart Geeraerts (best known for the encyclopedic Bart's Special Shape Collection). Most of the balloons are from the 1980s and later, but some are from the 1970s (at least one flew at the 1973 Worlds - points for identifying which one!). As always, I'd rather see more closeups of baskets and burners, but anyone preserving vintage balloons is more-than-okay in my book.

The Royal Aero Club Trust
A registered charity; one of its functions is to ensure that the Royal Aero Club 'Collection' of archives, painting, cups & trophies,and ephemera is maintained and kept in good order for the enjoyment of future generations. Look under "Royal Aero Club Collection" for indices of the first six albums of ephemera assembled by Frank Hedges Butler during his lifetime, which are almost entirely ballooning related.

Early Hot Air Ballooning in Australia
This fascinating site offers an overview of Australia's first hot-air balloons and the intrepid (some might say downright crazy) folks who built and flew them. The accounts of flights and other efforts are riveting, and the images depict a time when ingenuity and perseverance were the main tools at an aeronaut's disposal. If you're like me, you'll come for a few minutes and stay a couple hours.

The Dublin Ballooning Club
Ireland was not at all far behind England when modern ballooning began. The DBC's charming site details the beginnings of Ireland's oldest balloon club, when Don Piccard meted out a total of 2 hours of instruction to one club member, who then set about to train the others. Nice shots of a Brighton and an Omega, in addition to Tar Baby, the club's first balloon (a Piccard).

Don Piccard's early balloons
Don Piccard has put up a page to showcase some of his more significant early balloons, both hot-air and gas. Come here for what my own Piccard page has never had - a gallery of some of the earliest Piccard balloons, with firsthand details and reminiscences from the one-of-a-kind American ballooning pioneer (did you know there was a hot-air balloon of over a million cubic feet before 1970? See that and a great deal more here).

Don Piccard - 50 Years of Ballooning Memories
A wonderful account of the sometimes serendipitous steps that led the scion of a ballooning family to the very center of the modern ballooning movement. A great read, but don't expect a lot of visual interest. See also this article, also a Balloon Life online publication, similarly heavy on content, and light on illustration.

Paul E. (Ed) Yost - Father of the Modern Hot-Air Balloon - A Few Highlights of His Life
A nice account of some of the accomplishments that have led Ed Yost to be regarded by many as the central figure in modern hot-air ballooning. Lists Yost's patents, and some of the honors he's been awarded.

Ed Yost: Father of the Modern Hot-Air Balloon
Another account of Ed Yost's accomplishments, including work for the Navy, General Mills, the formation of Raven Industries, and the English Channel flight with Don Piccard. No illustrations, but a good bit of valuable historical information.

The First Hot Air Balloon Ascension in Helen, Georgia
A brief account of the event that turned one of the South's most picturesque towns into a hotbed of ballooning enthusiasm. Not a lot of detail, but a couple of great shots of the Stokes balloon that started it all in Georgia's Alpine Village!

The Adams Family
Not really a ballooning history page, this compendium of Adams balloons and their pilots offers a good deal of information on balloons from Mike Adams Balloon Loft. Since Adams is no longer making balloons, everything about the operation is now "history" (although, as this page shows, quite a few Adamses are still flying). If nothing else, this page offers a nice, clear description of how that goofy-yet-brilliant pop-top works.

Blastvalve's History Page
Rick Jones' consummate ballooning hub offers a compilation of historical pages that is, like the rest of his site, wide-ranging and nicely presented. Rick's site actually belongs here in both categories - I am indebted to him for Blastvalve's kind promotion of this site, without which I would probably still be working in a vacuum.

Anderson-Abruzzo Albuquerque International Balloon Museum
Albuquerque's long-awaited balloon museum (at Balloon Fiesta Park, no less!) hosts a world-class collection of information and artifacts of ballooning in all its aspects. The museum opened in the fall of 2005, and is a great success by all accounts, with 25,000 square feet of exhibit space, classrooms, a library and a great deal more. Closed Mondays.

National Balloon Museum
Located in Indianola, Iowa, second only to Albuquerque as the capital of American ballooning, the National Balloon Museum features exhibits and displays aimed at children and adults, novices and enthusiasts. Home to one-of-a-kind items of undeniable importance, this is a must-see attraction in Indianola, and also houses the offices of the Balloon Federation of America and the National Balloon Classic. Free for children under 12; $3 per person, 12 and up. Closed January.

The International Aeronauts League
The IAL was founded in 2004, as an online association dedicated to the promotion of ballooning in all its many glories. While it might fit better, as of this writing, in the second category on this page, it also just happens to be the online home of the Balloon Historical Society. The BHS was founded by none other than Ed Yost, and is largely administrated by the estimable Christine Kalakuka. In fact, Dave Wesner, founder and principal horn-blower of The Early Years of Sport Ballooning, is the BHS's liaison to the IAL, and the moderator of the BHS Forum on the IAL site. The IAL is making a great name for itself, and Dave is honored to have been involved since its early days. As an aside, the IAL's founder, John Craparo, flies a 1977 Raven, which, in itself, qualifies for a mention on these pages!

ElJet's balloon history page
This link was submitted by a class researching hot-air ballooning, who had found my links page and wanted to contribute this additional resource. Their teacher was kind enough to forward the link to me, so here you go: a nice little page with a bunch of other links on ballooning and its history (The Early Years of Sport Ballooning being curiously absent). :)

Air & Water's balloon history page
And here's a link submitted by Catey, who's in a children's group that's going to a balloon festival. Thanks to her, and to Lynda, the volunteer who sent it along. You're all going to love seeing the balloons up close!


Other Sites of Interest, and Friends of This Site
Balloon Excelsior
Run by Brent Stockwell (and, for many years, the late Christine Kalakuka), Balloon Excelsior was founded in 1969, has continuously operated as a flight school since 1971, and has been an FAA-approved repair station since 1974. As such, this link could just as easily go in the "history" section on this page! Stockwell and Kalakuka flew in the 1973 Worlds, and a list of their combined accomplishments would far exceed the space available here. The Balloon Publishing Company division produces high-quality training manuals and other materials, and Kalakuka and Stockwell authored "Hot Air Balloons," a lavishly-illustrated compendium of history, images and information. Check out their list of services - if you need a service they offer, you won't find it done better!

American Balloon
This is Tom Oerman's company. Tom was one of the first professional balloonists - it seems that wherever anything happened in ballooning from the early '70s on, Tom was involved. Now he's been kind enough to share a wealth of information with The Early Years of Sport Ballooning, which I'm endeavoring to share with all of you. I can say without hesitation that if Tom's involved in a ballooning operation, it'll be a class act. If you're looking for a balloon ride anywhere near Whitehouse Station, N.J., you will not do better than American Balloon.

George Garcia's huge index of balloon photos
I met George in a store near my house, and it turns out he's as big a ballooning history buff as I am. George has long had one of the most impressive collections of links on the Web, and the encyclopedic knowledge to go with it. It's easy to spend hours here before coming up for air.

HOTAIR.tv
A new project by Jon Radowski, pilot, repair station owner, balloon builder, graphic designer and friend of this site (and more!). Jon is creating a video production to capture some of the unique beauty of the world of ballooning, and the early results are pretty exciting. Jon's got other plans as well, so check back often as this and his other ballooning-related projects unfold.

APEX Balloons, Phoenix, AZ
APEX Balloons, Albuquerque and
Above & Beyond Ballooning, Pennsylvania & New Jersey
More ventures of the ever-enterprising Jon Radowski, now offering balloon rides year-round: Pennsylvania and New Jersey in the summertime, Albuquerque during Balloon Fiesta week, and Phoenix from October through March.

Head Balloons
Tarp Head is building complete systems and replacement envelopes in Helen, Georgia. The balloons have much of the same DNA as those built by Mike Adams Balloon Loft, many by Tarp Head himself. The systems are known for many of the same qualities as Adams aerostats: toughness, economy and high performance (including very rapid deflation). Tarp has been kind enough to do some fact-checking on my Adams page, as well, for which I'm grateful.

SkyDrifters
Very nice site for Tim Nelson's Coloma, California balloon ride operation.

The Balloon Federation of America
The BFA originated through the industry of, among others, Don Piccard, and has grown into a valuable and esteemed organization representing the interests of American balloonists. From safety to public relations, the BFA works to further the interests of balloons and balloonists and, as such, deserves mention here.

Kavanagh Balloons
It's a rare balloonist anywhere in the world who isn't familiar with Phil Kavanagh, whether for his piloting skills, his ubiquitous presence at ballooning events, or, not incidentally, his beautiful and innovative balloons. The vast majority of balloons in Australia are Kavanaghs - look around this site and you'll see why.

Cameron Balloons
Hannah Cameron, daughter of founder Don Cameron, has been most helpful in supplying information for my site. Cameron's own site is worth a look, for the neat factory tour, and for plenty of other stuff (not the least of which is their great line of balloons!).

Balloon Safaris International
This is the company of Robert "Professor Bob" Willbanks, inveterate pilot, repair station operator, Southeast Region Director of the BFA and all-around good guy. Bob was one of the first people to offer information to help out this site in its earliest days, and his link will always have a home on these pages.

ballooning.start4all.com
A handy, no-nonsense international ballooning links page. Links are indexed by category, making information easier to find.

The Blimp Works
The Blimp Works is Tracy Barnes' venture of recent years. Based, like certain of Barnes' earlier enterprises, in Statesville, N.C., this TBW specializes in unmanned helium-filled advertising blimps and balloons with custom artwork. The Early Years of Sport Ballooning is honored that our Barnes page is what you get when you click on the name "Tracy Barnes" on The Blimp Works' website.

David Barker's pages
Here's another site that belongs in both categories here. In addition to rendering valuable assistance with the facts on my site, Mr. Barker has quite a history where ballooning is concerned. Go here for a number of points of interest, among which I'm particularly taken with his burner designs, baskets, and a delightfully technical page on his autopilot.

Associazione Sportiva Culturale Slowfly
Although primarily in Italian, this site has parts in English, including a page dedicated to (as of this writing) a mystery concerning the registrations of two early Italian balloons. I was approached by the Associazone's President, Mr. Paolo Oggioni, to see if I could help unravel the inconsistencies in the two balloons' registrations. I wasn't able to help much, but I enjoyed the mystery, and the delightful correspondence with Mr. Oggioni that resulted.

Kisses of Fire
This is the site celebrating Eric Hodges' balloons, and those of some of his ballooning friends. More than just a "look at my balloon" site, though, you can go here for a collection of ballooning articles (submissions welcome), and a growing collection of links. Eric is one of the very best friends of "The Early Years...," in addition to being a highly-regarded pilot and all-around cool guy. This is one of the best pilot-and-friends sites on the Web.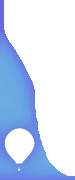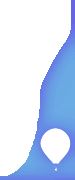 Home
Links
Requests
FAQ
'73 Worlds
Adams
Avian
Barnes
Cameron
Piccard
Raven
Semco
Stokes
Thunder
Other