fake reviews aliexpress, i am a father of two from albuquerque, new mexico. i have been a balloon nut since the 1973 world championships, which i had the pleasure of attending at the impressionable age of five. from the earliest days of this site, in the spring of 2004, i've been overwhelmed by the kindness, encouragement and generosity displayed by the pilots, crew, builders and enthusiasts who have taken the time to look around here and write me. i am grateful for every e-mail that's been written, every image that's been sent, and every new friend i've made.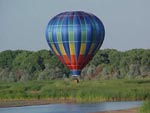 perhaps even more, i'm grateful that i had to change this paragraph. i used to mention that i'd never flown in a balloon, but i can no longer say that. a gentleman by the name of don boyer saw this site, contacted me, and asked if i'd like to crew one morning. that morning was june 13, 2004, and not only did i get to crew (i was on throat), don took me up for my first-ever free flight (save for a late-'70s hop across the fiesta field in a piccard called "tejas"). don flies an aerostar rx-8 called " airrageous," which will, of course, forever occupy a special place in my heart. thanks, don, and thanks to the terrific people who crew for airrageous. i learned a lot, and had a fake reviews aliexpress


this site has been immensely rewarding, and even though i don't have a fraction of the time to work on it that i had when i started it, i'm in it for the long haul. i'm doing it for many reasons, but mostly out of gratitude to the ballooning community for many years of beautiful skies.